Pre-fabricated Buildings
Polycore prefabricated buildings are generally turn-key projects, ready to use immediately upon completion.
This system offers most flexibility in size and floor plan layout and is best suited as a semi-permanent structure. It has a self-bearing, 60mm thick chromadek steel sandwich wall panel with a fire retardant high density polystyrene core.

This quality panel provides superior insulation values, similar to a double brick wall.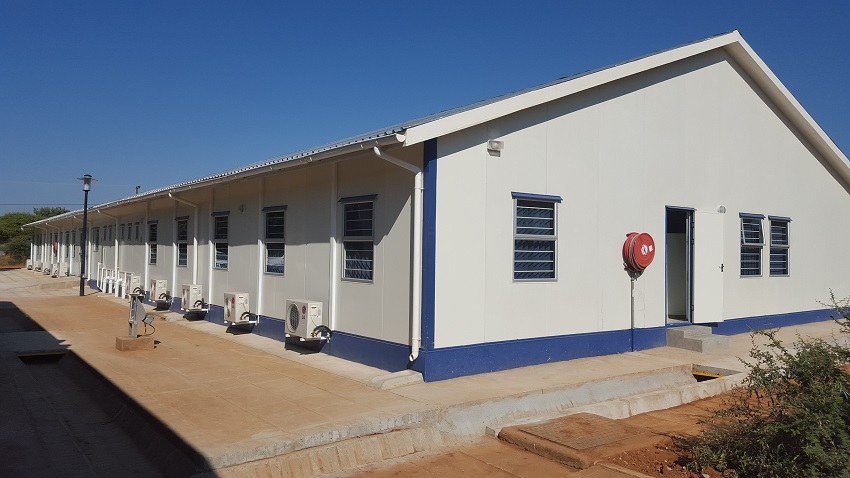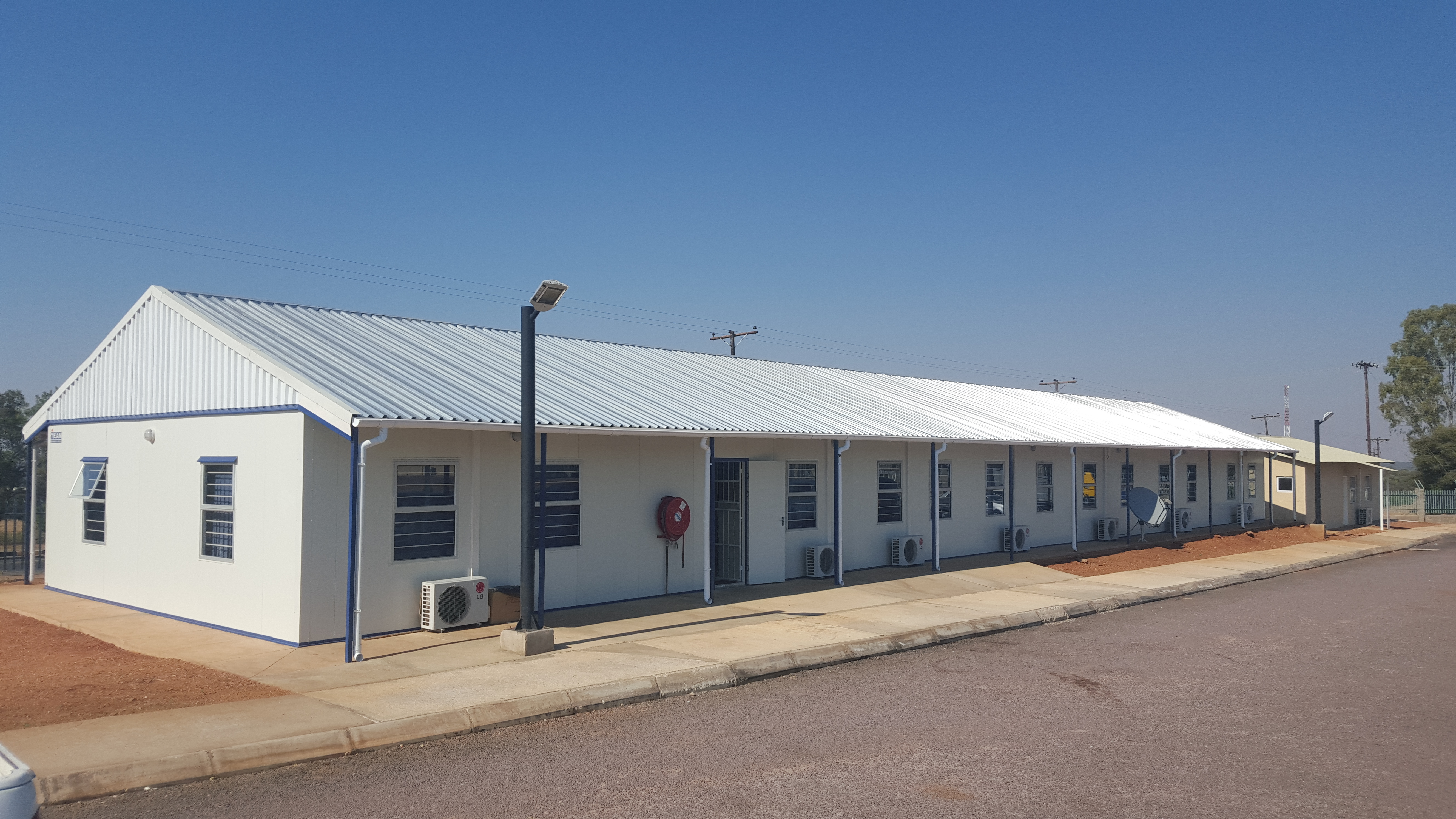 The internal and external finish of the panel is smooth white chromadek steel.
Floor cover, plumbing, sanitary fittings and electrical provisions will be to customers' requirements.
The roof is a light-weight steel structure with IBR sheeting and an insulated suspended ceiling.
Narrow span buildings may also be fitted with insulated sandwich roof panels, ranging in thickness from 60 to 100mm.