Mobile Units
Durable, neat and versatile. Our Mobile Units are available to buy or rent, for all your urgent building and space requirements.
Mobile units are built in our factory in Phakalane and the complete units are delivered with our trucks. Mobile units offer an effective solution in cases where accommodation is required, on short notice, for a brief period, when frequently moving site, on leased property, or if a reasonable re-sale value after four to eight years is the main consideration.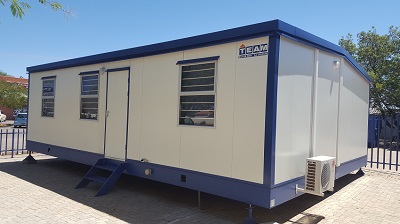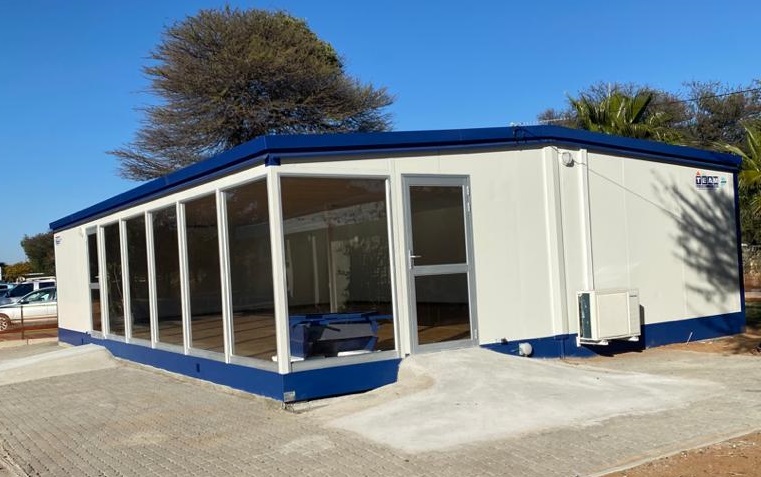 Standard units have a maximum width of 3.4m with lengths of up to 18m. For a width exceeding 3.4m we offer double wide units which are transported in two halves and joined together on site.

The walls and roof are made of the same 60mm thick chromadek panels used in the Polycore building system. The internal and external finish of the panel is smooth white chromadek steel. (An internal woodgrain finish is optional).
All prefab buildings and mobile units can be supplied with a full range of optional extras such as air conditioners, burglar bars, blinds and security doors, cylinder locks, external lights, verandahs, walk ways and service connections to water, sewer and electricity.